Superpro Battery 700 Advanced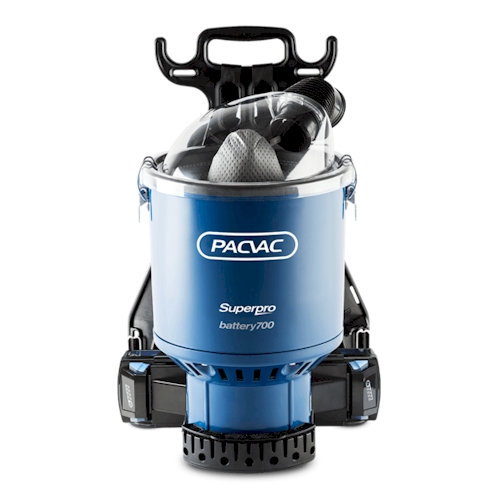 Pacvac's Superpro Battery 700 Advanced is an advanced battery-powered design with strong suction, delivering a superior combination of maneuverability, efficiency, and productivity.
The ergonomic configuration makes this one of the lightest and most comfortable battery backpacks on the market.
This product comes standard with four battery packs. Two batteries are required for machine operation and the other two are conveniently provided as spares to keep you cleaning for longer.
Battery Operated
Warranty 2 years on body and motor
HEPA Rated Hypercone™ Filter
Ultra-lightweight
Only 5.7kg (with batteries ex. hose)
Full accessory package
TWO YEAR WARRANTY *
Free additional accessories (see below)
FREE SHIPPING!
* Pacvac also warrants all machines and components against faulty material and/or workmanship for a period of two years, and batteries with their charger for one year from the date of purchase.
Testimonials
"Love the Pacvac battery backpack, working very well no problems at all. We'll need to purchase another one soon as our cleaning business expands."
"In our cleaning business we need reliable vacuums and we've been using Pacvac backpacks for years. Now with the battery models, it makes our work so much easier and the job so much more efficient."
"Great so far, easy too manage and terrific suction. If the professionals choose it must be good."
"Great Vacuum, easy to clean and does the job very well. we have a large floor area and have gone through a few vacuums but this one has been great."
"Best backpack Vacuum by far – I have used other brands and models but will choose my Superpro 700 over any of them."
"After deciding on a 700 Pro asking myself why I didn't think of a commercial cleaning vacuum before, seeing as I've used them in previous lives."
Over $150 extra value for free!
Order the Pacvac 700 Superpro Battery Advanced, we'll ship it to you for free, saving you around $50.
Even better, we'll also include additional accessories worth over $100.
Free Packet Micro Fibre Bags
Free Air Freshener Pack
Free Reusable Bag
Free Red Bag
Brochure download – Superpro Battery 700
Find out more or order the Pacvac Superpro Battery 700 Advanced today!
Call our Auckland Office on +64 9 520 20 30, Wellington Office +64 4 234 1020 or use the contact form below: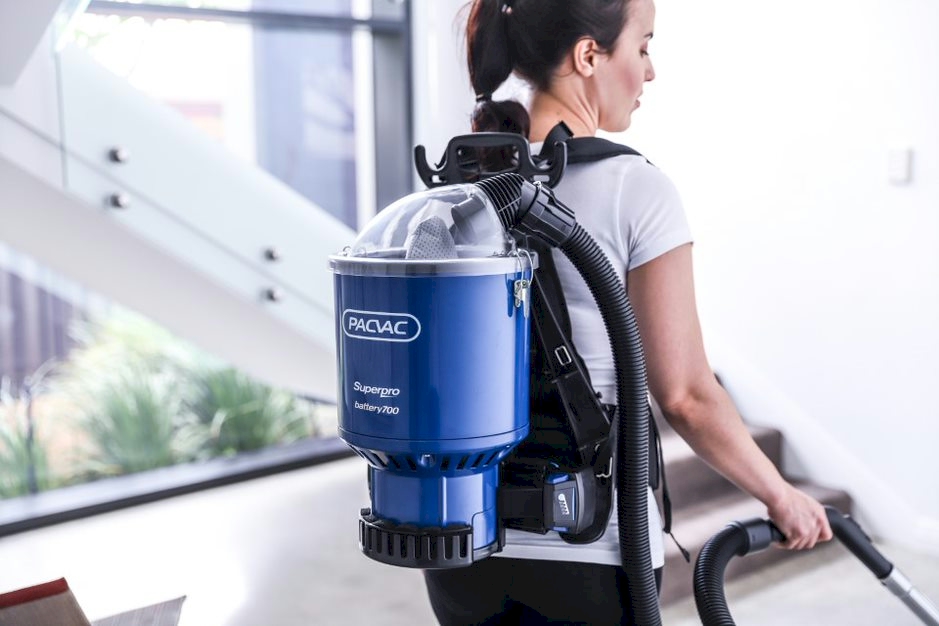 Like most businesses we're social – you can follow us on: Facebook, Instagram, LinkedIn, Twitter
Follow us and we'll follow you, now that's social.