SkyVac Atom –
Featuring New Side Intake
The SkyVac ATOM joins it's two bigger Brothers but still packs a powerful punch with it's commercial grade build.
Our Advanced Carbon Fibre Pole Sections are 3 times Lighter than equivalent Aluminium Poles making them much lighter to manoeuvre above your head.
Being the smallest SkyVac in the family means that it does not require too much space.
The ATOM can tackle any challenge you want to throw at it in all sorts of environments including domestic and commercial property's.
With the added feature of a blow function means the multi talented ATOM can carry out the following tasks…
Gutter Cleaning (up to 3 storey's high)
High Reach Vacuuming
Leaf Blowing
Wet and Dry Pick UP (Indoors or Outdoors)
Pond Dredging
Gentle on your pocket – ATOM
5 Good Reasons to buy the SkyVac ATOM
1. Sucks gutters from the safety of the ground (even over awkward obstacles)
2. High Reach Internal Vacuuming
3. Wet and Dry Pick Up Indoors & Outdoors
4. Blow Function – Great for clearing Gutter Clutter & Ground Foliage
5. Pond Dredging
+ Bonus Features:
Vehicle Vacuuming / Pumping Up Inflatables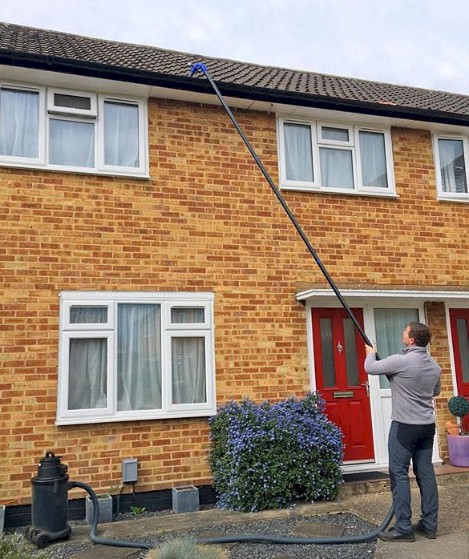 Vacuum specification:
Commercial Grade 1600 Watt Motor
240 Volt
35 Litre Capacity
790mm H x 400mm W
Weight: 8kg
LPM (air litres per minute): 3800
Water Lift: 110 inches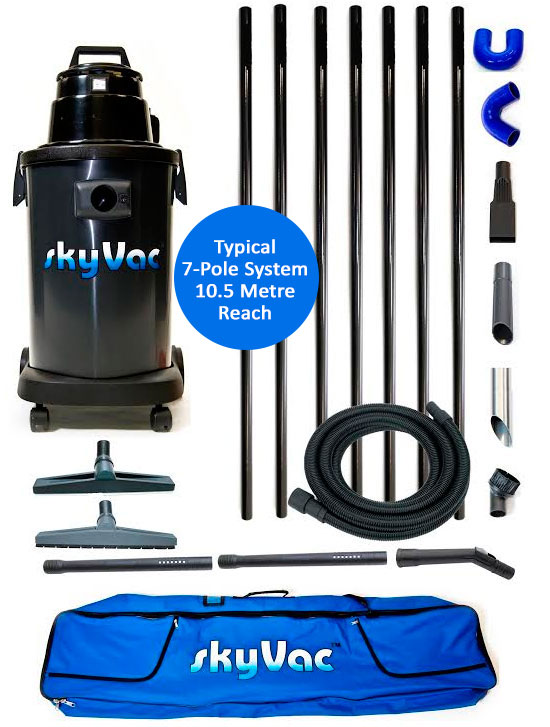 Included as Standard in each Kit
Carbon Fibre poles 1.5 metres long
4.5 metres of flexi pick up hose (38mm Diameter)
Crevice tool
Steel dirt breaker
Daily end tool
135 degree blue tool holder
180 degree blue tool holder
Round Dusting Brush
Pole and accessory carrying bag
Commercial Floor Tool Kits
Choose the Height You Wish to Reach
4 Pole Package (6 Metre Reach 20ft)
5 Pole Package (7.5 Metre Reach 25ft)
7 Pole Package (10.5 Metre Reach 34ft)
The all new SkyVac ATOM small enough not to get in the way large enough to take on any cleaning task.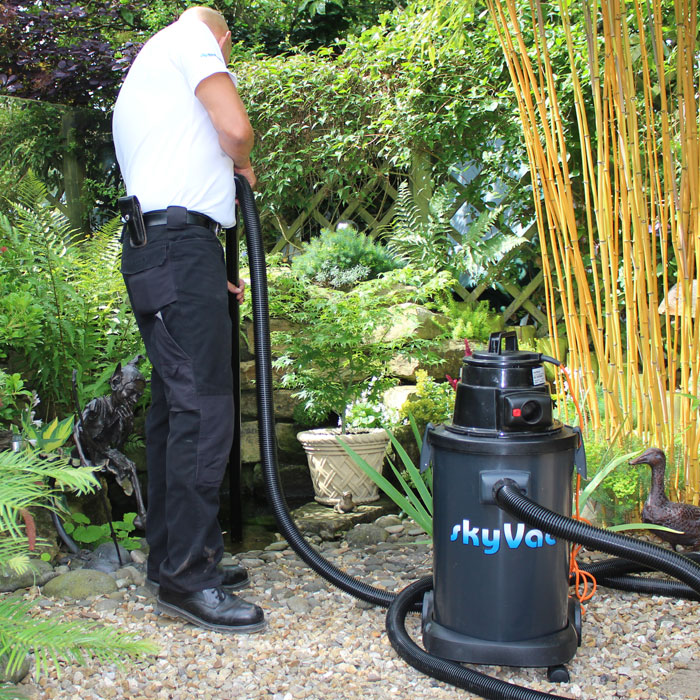 Disclaimer – product images used may differ slightly from what's supplied in the box. Please ask us for a complete product list and or product brochure before ordering.
---
Contact Us about the SkyVac Atom
Call our Auckland Office on +64 9 520 20 30, Wellington Office +64 4 234 1020 or use the contact form below:
Like most businesses we're social – you can follow us on: Facebook, Instagram, LinkedIn, Twitter
Follow us and we'll follow you, now that's social.