Yes Play 202 – Bagless – Compact Commercial Dry Vac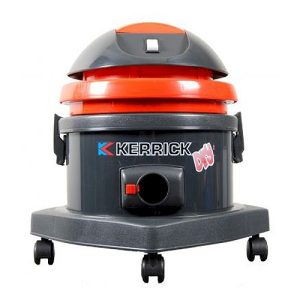 Compact, efficient, bagless and operator friendly makes this vacuum easy to maintain…there's a reason the Yes Play 202 hospitality vacuum cleaner is a hot favourite in the New Zealand market place.
The powerful 1300 watt motor is mounted above its 17 litre high impact PVC tank to give the unit greater suction and more efficient air flow.
Economically priced, this commercial grade vacuum cleaner features a compact design, quiet 60dB(A) operation, easy waste tank emptying and cloth sani filters to help protect your staff from nasty microbes.
This vacuum cleaner is ideal for use in hotels, motels, offices and schools. It's also picked up a cult following in the domestic market.
Parts are available.
Client feedback: "What a little ripper, these compact units makes cleaning our motel rooms and office areas a breeze. The staff love using them!" – J. Brown.
Features
Lightweight, robust design
Powerful suction
2.5M HD hose
Removable hose ends, should a blockage occur
60 db low noise machine
Attractive modern design
Kerrick Cloth Sanifilter
Furniture bumper base
Optional Extras
Longer vacuum hose lengths available
Paper bags (VP00147/2)
Specifications
| | |
| --- | --- |
| Vacuum Type: | Dry Only |
| Number Of Motors: | 1 |
| Motor Type: | Flow thru |
| Motor Power: | 1300W |
| Water Lift (depression mm): | 2970mm |
| Voltage: | 230-240V 50Hz |
| Vacuum Airflow (l/m): | 3500l/m |
| Filter Type: | Cylindrical |
| Filtration Level: | 20-25 micron |
| Filter Cleaning: | Manual shaker |
| Power Tool Outlet: | Yes |
| Total Tank Capacity (l): | 17L |
| Tank Construction: | High-impact PVC |
| Trolley: | Furniture bumper base |
| Castor Wheels: | 4 |
| Tool Set Size: | 36mm |
| Vacuum Intake Size: | 36mm |
| Vacuum Intake Position: | Central with deflector |
| Vacuum Hose Length (m): | 2.5m |
| Cable length (m): | 8m |
| Noise level (dB): | 60dB |
Download the Yes Play 202 Technical Drawings
Click here to see other Wet & Dry Commercial Vacuums available.
---
Numatic Compact Vacuum VNP 180-2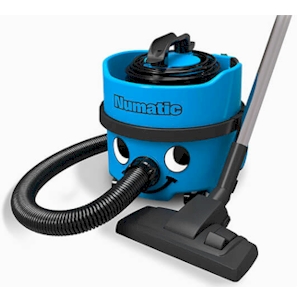 The VNP180 economy vacuum offers true value. Incorporating the high-performance Twinflo, two-stage, single-speed vacuum turbine together with our high-efficiency suction system, plays an important part in raising the Eco performance levels, whilst the HepaFlo filtration concept ensures the highest operational standards combined with clean and convenient emptying when full.
The carry handle has been specially designed to accommodate the wand system on top so that the user can carry the machine, hose and wand all in one hand leaving the other hand free to open doors or carry other items.
The VNP180-2 is fitted with the unique cable tidy and plugged mains cable system, extending cable life, adding user convenience and allowing for simple cable replacements without the need of an electrical technician.
The Numatic Microtex filter can be added to the VNP180-2 to boost the filtration to even higher levels for health critical applications or around those with respiratory allergies.
Brochure download – Numatic VNP180
Click here to request more information and pricing.
---
Nilfisk VP300 HEPA Commercial Vacuum Cleaner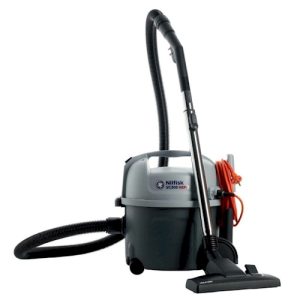 The Nilfisk VP300 commercial vacuums series is a basic, well-built and durable machine that can be relied upon to do the job day in and day out. It is ideal for cleaning offices, hotel rooms, retails outlets and similar light to medium duty applications.
The Nilfisk VP300 series has a top rated filtration level with a H13 HEPA exhaust filter as standard on all variants. This helps maintain a high quality of air within the cleaning environment.
To ensure the machine will fit your exact cleaning application, the VP300 is available in different variants and configurations.
For energy efficient cleaning our VP300 eco variant provides a great cleaning performance and a very low sound level.
Brochure download – Nilfisk VP300
Click here to request more information and pricing.
---
Pac Vac Hotel – Motel Series
Pacvac's quality commercial canister vacuum cleaners are versatile machines, offering portability and large capacity, making them a popular choice for both commercial and home use. Their compact and lightweight pull-along design deliver a great alternative to our backpack vacuum range.
Their canister range has been engineered to deliver ease of movement on both hard and carpeted floor surfaces, superior suction power and convenient storage capabilities making them great all-purpose vacuums.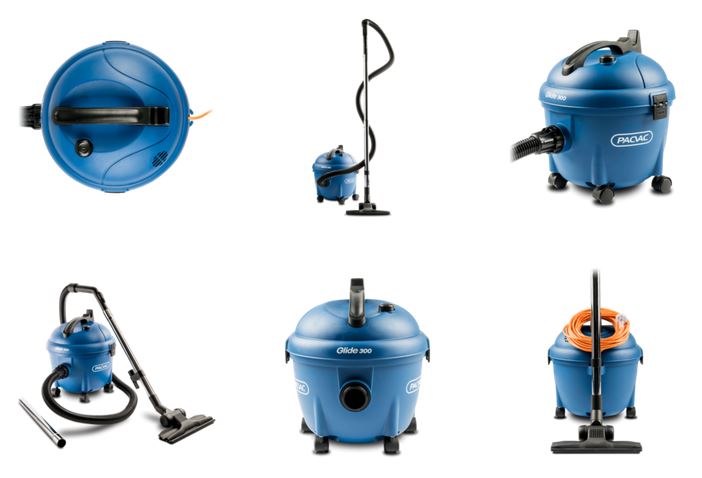 Glide 300 Canister Vacuum
The Glide 300 is a durable machine providing optimal performance and suction. Featuring a pressure relief valve for added motor protection and full rotation castor wheel design for effortless maneuverability.
Brochure download (drawings) – Pacvac Glide 300 Series
Click here to request more information and pricing.
Click here to download the Glide schematic drawings and parts list.
Click here to download the Hydropro schematic drawings and parts list.
---
Henry Dry Vacuum Cleaner 9L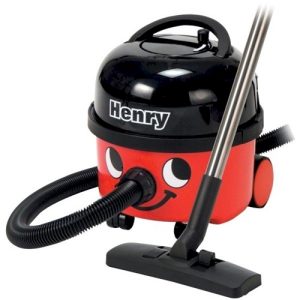 Numatic | Product of England
Henry is a true professional vacuum cleaner in every sense of the word but never without that famous smile.
The giant Tritex filter, and the highly efficient HepaFlo dust bags, improve filtration efficiency, cleanliness and capacity, comprehensive accessory kit and a stainless steel wand set as well at a 2.4m flexi hose.
Henry weighs 6.9kgs with a capacity of 9L and includes a stainless steel wand with a 2.4m flexi hose. It also comes with a 10m cable which has a rewind system for easy storage.
The Tritex filter ensures dirt is sucked up and stays inside and with it's Hi-Lo feature, it lets you use a different power for different surfaces which in turn reduces noise.

Brochure download – Henry HVR200
Click here to request more information and pricing.
---
Hetty 9 Litre Dry Vacuum
HET200-11
Numatic | Product of England
Hetty (short for Henrietta) is not just a pretty face! Well known for her quality and reliability, she has all the features and specifications of Henry.
Packed full of innovative features including a 10M cable storage rewind system and a 9L drum capacity, the Hetty commercial vacuum brings professional cleaning to all. Hetty is suited for most commercial areas in homes, hotels, schools, hospitals, factories, shops and offices.
9 Litre Dry Vacuum
A Class – Energy Efficient
TriTex Filtration System
Quiet – Only 49 Dba
Red bag available
Click here to request more information and pricing.
---
Contact Us about this Product/Range
Call our Auckland Office on +64 9 520 20 30, Wellington Office +64 4 234 1020 or use the contact form below:
Like most businesses we're social – you can follow us on: Facebook, Instagram, LinkedIn, Twitter
Follow us and we'll follow you, now that's social.