BV22 D/H- Two in one air cleaning gun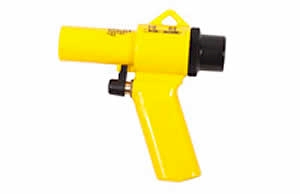 Wherever high powered industrial vacuum cleaning or air pressure cleaning is required. The BV22 connects directly to your airline and can be used for a wide range of industrial cleaning jobs, including&nbsp
On Vacuum Mode:
Windscreen glass cuttings. Metal filings from around machines
Fibreglass residue and ceramic dust
Sawdust, food crumbs and spilt powders, paper, textiles and rubber trimmings
Plastic pellets and any granulated material which is difficult to clean up.
On Blower Mode:
The BV22 gun can be used to blow clean machine tools such as lames, drills, milling machines, power saws etc.. The BV22 can also be used to provide cooling for a number of industrial and manufacturing processes Also as an aid to combustion.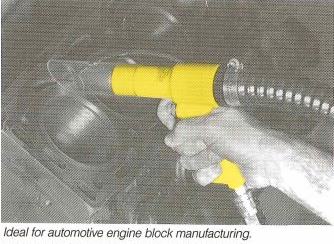 Download the BV 22 D/H brochure for more information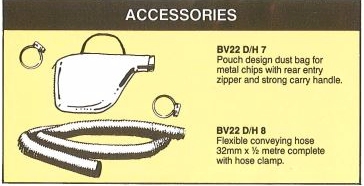 BV22 BVK
Basic Vacuum Kit Includes: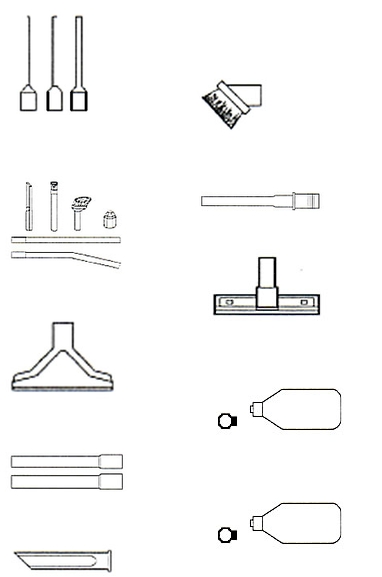 BV22 Gun, crevice tool, dust bag and clamp
​RT 1
Suction nozzles to suit BV11: 4mm, 8mm and 12mm (Set of 3)
RT 2
Mini adaptor kit to suit BV11:
Includes crevice tool, round brush, oval brush, straight and bent extension, and nozzle cap.
RT 3
Vacuum head to suit:
BV22CCK,, BV22DAK, BCK20, BCK60, BCK205, DPK200, and PLA29
RT 4
Long reach wands (2 pcs) to suit:
BV22CCK, BV22DAK, BCKGGK, BCK20, BCK60,BCK205 & SV20
RT 5
Crevice Tool to suit:
BV22BVK, BV22CCK, BV22DAK, BCK20, BCK60, BCK205, DPK200 & PLA29
RT 6
Round Brush to suit:
V22DAK, BCK20, 8CK60, BCK205 & PLA29
RT 11
32mm Rod complete with 40mm Hose adaptor to suit DPK200

​RT 14
38mm Plastic – Metal Vacuum Headto suit PLA45 & PLA60
R​eplacement Dust Collection Products
RD 51
Dust bag to suit BV11KA and BV11KB (includes 1 hose clamp)
RD 53
Dust Bag to suit BV22BVK and BV22DAK (includes 1 hose clamp)
Blovac Range
---
Contact Us about this Product/Range
Call our Auckland Office on +64 9 520 20 30, Wellington Office +64 4 234 1020 or use the contact form below:
Like most businesses we're social – you can follow us on: Facebook, Instagram, LinkedIn, Twitter
Follow us and we'll follow you, now that's social.