Commercial SkyVac 75 (Wet & Dry)
SkyVac 75 – 240v Domestic & Commercial Gutter Vacuuming System
Suitable for: Commercial and Domestic Gutter Cleaning
Wet or Dry application
The SkyVac 75 is a commercial grade wet and dry vacuum that provides a portable, safe and OH&S compliant way to clean commercial and domestic gutters. With two motors and powerful suction it has the ability to quickly eat away at moss, mud and debris that build up over time in gutters.
It comes with a wireless video feature that provides operators with before and after footage of gutters or other high reach difficult to view areas, ensuring cleaning work is carried out properly. Manufactured in Italy the SkyVac 75 and other models are now available in New Zealand and all come with high reach, lightweight carbon fibre poles plus a range of useful tools and accessories.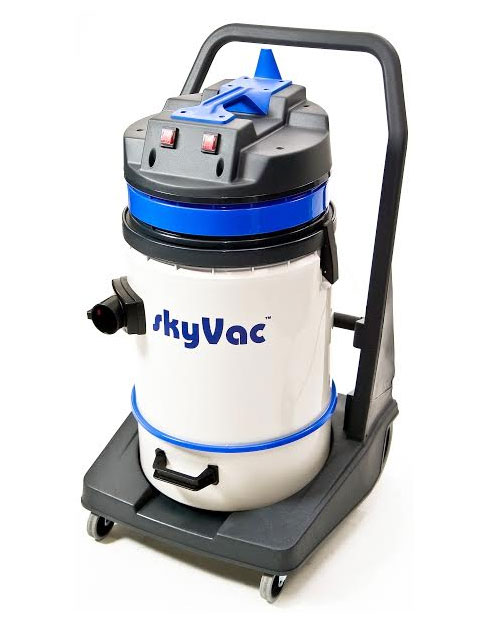 Key Features
2 Industrial Strength Vacuum Motors giving huge suction power of 100 inches of Water Lift
New side glide entrance eliminating time consuming blockages associated with front entrance machines
Tipping Chassis for easy emptying
Lightweight, very tough construction
Product Specification
Included as Standard in each kit
SkyVac 75 Commercial Wet & Dry vacuum
100% carbon fibre poles 1.5 metres long
6 metres of flexi pick up hose
Crevice tool
Steel dirt breaker
Tapered end tool
Daily end tool and long reach tool
135 degree blue tool holder
180 degree blue tool holder
Pole and accessory carrying bag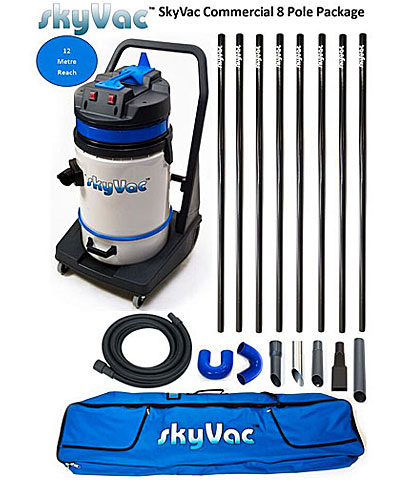 Vacuum specification
Air flow Movement: 7166 Litres per minute
Motor wattage: 2600 max (2 motors)
Decibel level:
Container capacity: 72 Litres
Mains connection: 240 volt
Height: 94cm
Weight: 23kg
Power Cable Length: 8 metres
2 Commercial Strength Vacuum Motors giving huge suction hold power of 100 inches of Water Lift/Grass Lift (Typical 3 motor vacuum will give 90″ Water Lift)
Choose the height you wish to reach:
6 metres (20 feet)
9 metres (30 feet)
12 meters (40 feet)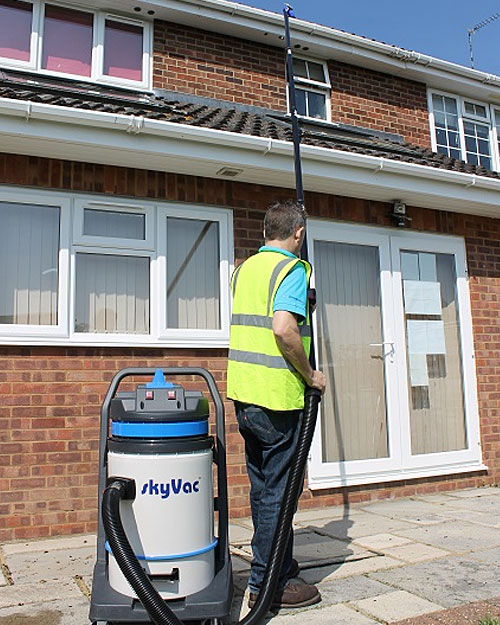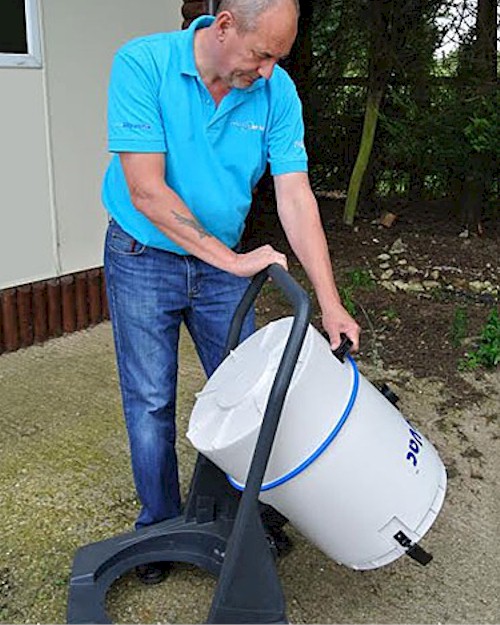 See the rest of the SkyVac range here.
Disclaimer – product images used may differ slightly from what's supplied in the box. Please ask us for a complete product list and or product brochure before ordering.
---
Contact Us about SkyVac 75
Call our Auckland Office on +64 9 520 20 30, Wellington Office +64 4 234 1020 or use the contact form below:
Like most businesses we're social – you can follow us on: Facebook, Instagram, LinkedIn, Twitter
Follow us and we'll follow you, now that's social.