Dragin Pump Kit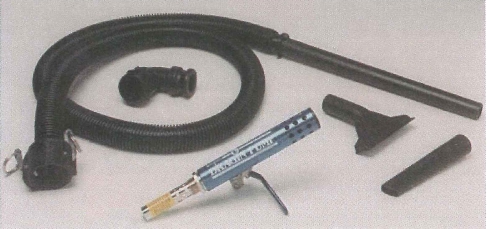 The Blovac Dragin Pump has been designed to recover liquids from machine tools, sumps, open pits etc, into a standard closed-head drum.
Powered by compressed air to generate a vacuum in the drum, it is the fast, efficient and safe way to remove coolants, used oil, solvents, sludge, hydraulic oil, metal chips and other industrial waste.
To ensure safe operation, incorporates an automatic shut-off valve which operates when the drum is full.
It has no moving parts, and does not come in contact with the material being recovered, providing long life and low maintenance.
Screw the Dragin Pump and the suction hose into the drum; connect the air supply and you're away.
Recovers up to 40 litres of liquid per minute.
The Dragin Pump kit includes:
Pump unit
Compressed air on/off valve
Safety shut off valve
2 meters of 40mm suction hose
Rigid plastic extension wand
Vacuum head
Crevice vacuum tool
Warning: the standard kit is not suitable for corrosive or flammable liquids. ASK and SKK models are available for these special applications.
Every Production Plant produces waste material, both wet and dry. The Blovac range with its accessories has been developed for the collection of waste and small parts produced by many industrial processes – economically and safely.
The exceptional efficiency of these products is due to its design incorporating a scientifically developed series of angled jets creating a spiral vortex which produces a very efficient venturi effect.
And where special systems are required, they can be modified or adapted to solve your application problems.
Download the Dragin Pump kit brochure for more information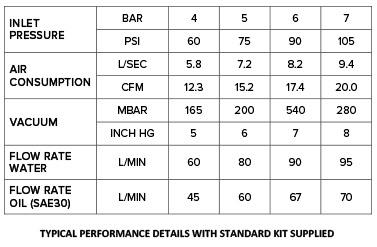 Blovac Range
---
Contact Us about this Product/Range
Call our Auckland Office on +64 9 520 20 30, Wellington Office +64 4 234 1020 or use the contact form below:
Like most businesses we're social – you can follow us on: Facebook, Instagram, LinkedIn, Twitter
Follow us and we'll follow you, now that's social.