BloVac – Zeph-AIR
Blo Vac Air guns are sold both nationally and globally.
Evironmentally friendly the BloVac products are ideally designed for any general or industrial applications you may have. Whether it be for high-performance vaccuming, blow cleaning, waste recovery, through to conveying and fume removal. A BloVac product can be matched to suit your needs.
Every Production Plant produces waste material, both wet and dry. The Blovac range with its accessories has been developed for the collection of waste and small parts produced by many industrial processes – economically and safely.
The exceptional efficiency of these products is due to its design incorporating a scientifically developed series of angled jets creating a spiral vortex which produces a very efficient venturi effect.
Blo Vac air guns are small, portable and reliable because there are very few moving parts, no filters to clean and no bags to dispose of.
Ideal for workshops and assembly lines where room is limited and bulky vacuum cleaners wont fit or store.
Because Blo Vac is accepted in many industries and priced compeditivly it makes it a must for any garage, home or workshop.
Blovac Range
BV11 – Two in One cleaning gun
BV22 D/H- Two in one air cleaning gun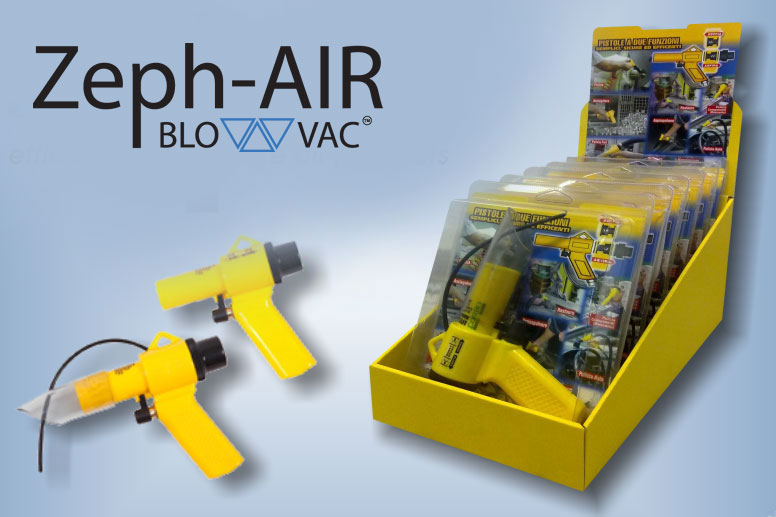 ---
Contact Us about this Product/Range
Call our Auckland Office on +64 9 520 20 30, Wellington Office +64 4 234 1020 or use the contact form below:
Like most businesses we're social – you can follow us on: Facebook, Instagram, LinkedIn, Twitter
Follow us and we'll follow you, now that's social.