BloVac Zeph-AIR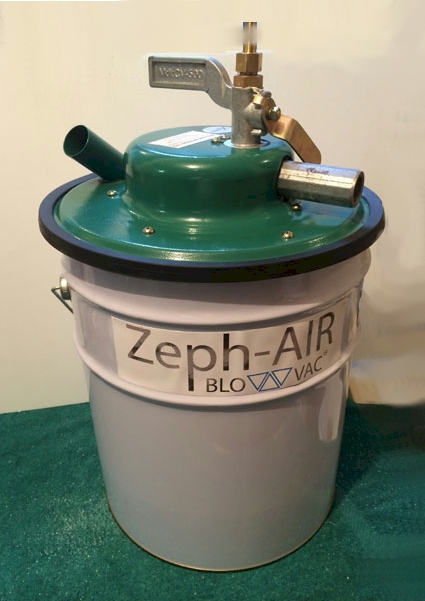 Sold both nationally and globally, the environmentally friendly BloVac products are ideally designed for any general or industrial applications you may have. Whether it be for high performance vaccuming, blow cleaning, waste recovery, through to conveying and fume removal. A BloVac product cab be matched to suit your needs.
Every Production Plant produces waste material, both wet and dry. The Blovac range with its accessories has been developed for the collection of waste and small parts produced by many industrial processes – economically and safely.
The exceptional efficiency of these products is due to its design incorporating a scientifically developed series of angled jets creating a spiral vortex which produces a very efficient venturi effect.
And where special systems are required, they can be modified or adapted to solve your application problems.
Pneumatic (venturi) vacuum cleaners
Product code: VBV V500
1. A compact and lightweight industrial vacuum cleaner which works on compressed air.
2. Capable of cleaning off water, oil, and bottom sludge as well as dust and metal chippings.
3. It will even vacuum explosive materials as long as the machine is properly grounded from electrical current.
4. Designed to permit the use of an ordinary pail can with an outside diameter of 300mm to collect the dust and waste.
5. Supplied with a pail can, 2 meters of oil resistant hose, and an oil stopper which automatically stops suction when the receiver becomes full
6. Can be operated with Aro 380 or Aro 210 Interchangeable Push-Type quick connect couplings
| | |
| --- | --- |
| Model | BloVac V-500 |
| Recommended air supply pressure | 7 kg/cm2 or 100 psi |
| Approximate air consumption | 14 cfm or 400 litres/min |
| Power | 5 HP |
| Hose size | 32mm diameter x 2 m (oil resisting) |
| Suction nozzle | 32mm diameter/w 14mm 2 types available |
| Air inlet connection | Quick-connect coupling PM-20 |
| Air consumption at 5 kgf/cm2 | 400 ltr/min |
| Vacuum (in water column) at 5 kgf/cm2 | 3000 mm |
| Suction capacity at 5 kgf/cm2 | 2 M3 |
---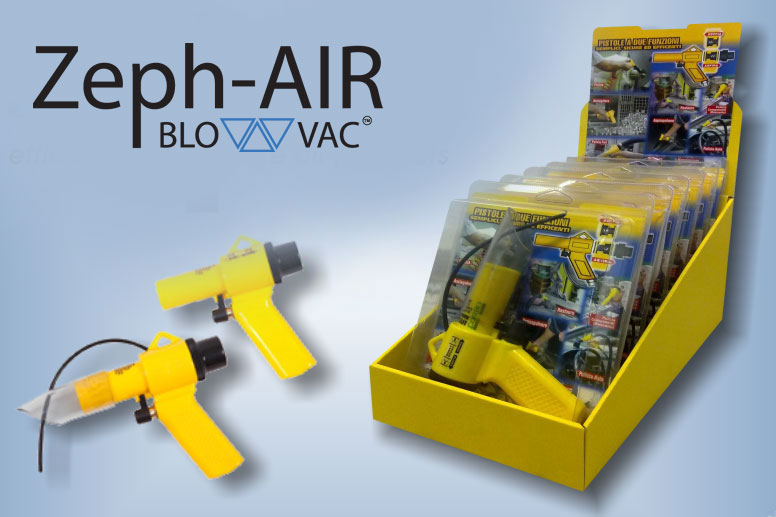 BloVac Nossels
BloVac Model

Diameter (A)

Nozzle Component

Length

Net Weight

Dia.

Port

A-22kit

26mm

22mm

144mm

310g

A-11

14mm

11mm

142mm

260g

A-22

26mm

22mm

144mm

310g
Click here to request more information and pricing.
Like most businesses we're social – you can follow us on: Facebook, Instagram, LinkedIn, Twitter
Follow us and we'll follow you, now that's social.