Liberty SC50 Freedom to do better
Autonomous floor scrubber for medium to large-sized environments. Allows staff to focus on other tasks while the Liberty SC50 scrubs for 6 hours on a single charge.
Meet Nilfisk Liberty SC50 autonomous scrubber-dryer. After years of developing, testing, refining, live beta testing and more refining, it's ready for the biggest and toughest jobs you can throw at it. In airports, schools, gymnasiums, ballrooms and more, Nilfisk Liberty will get the dirtiest floors clean, any time of day, with no one watching over it.
Cleans consistently every time. The Nilfisk Liberty SC50 is precise, meticulous, and easy to use. It gets into those nooks and crannies you might otherwise miss, and it does it every single time. In fact, operators – and most autonomous cleaning machines – typically miss 15% of a space. But the Nilfisk Liberty SC50's unique technology lets you map out a route that delivers between 98% and 99.5% coverage. You can do it with no help from us or anyone else. As soon as Nilfisk Liberty SC50 has cleaned an area once, it precisely retraces the same path again, and again, and again.
Faster Cleaning
Clean more, faster. How much more would you get done if no one had to spend time guiding a scrubber-dryer over all that floor space? The Nilfisk SC50 frees up your staff to do those other important jobs that call for a human touch, while it cleans autonomously for up to six hours on a single charge. It also automatically maps out the most efficient cleaning paths and retraces them every time. So you can clean more space in less time at a lower cost every single day. Plus, you'll get a text when it's time for Nilfisk Liberty SC50 to move on to the next task, and you won't have to think about unnecessary down time either.
Self Learning
The Nilfisk Liberty SC50 is a fast learner. When it needs to be taught new tricks, you can teach it yourself. You'll never have to request a service visit just because you find yourself wanting to clean new spaces. Or when circumstances change for any reason – for a while or for good. Just hop on your Nilfisk Liberty SC50, push the button to put it in mapping mode, and you'll soon be ready to take on something new.
Reliable and Safe: The Liberty SC50 is the only autonomous floor scrubber on the market compliant with CSA/ANSI 336, an OSHA recognized autonomous floorcare safety standard.
Size and Run-Time: The agile design allows the machine to react to changes in the environment and maintain autonomous operation without operator intervention.
Simplicity: We added 3 buttons for autonomy. Record. Play. Stop. This machine is built for a scrubber operator, not a computer programmer.
Fill-in Mode: The operator drives around the site to-be cleaned once, and the SC50 calculates the most efficient path to clean the interior of that space, avoiding obstacles along the way. This revolutionary cleaning method is a Nilfisk exclusive.
Click here to request more information and pricing.
Specifications
Model No – 56104508

Scrub head – Disc

Scrub path – 51 cm (20in)

Solution/recovery tank capacity – 57/53 L (15/14gal)

Voltage (V) – 24

Battery capacity (Ah/5) – 255

Protection class – IPX4

Scrub brush speed – 157 RPM

Handle vibration level (m/s²) – 0.17

Vibration level at the operator's body (m/s²) – 0.01

Max. theoretical productivity – 1,936 m2/hr (20,839ft2/hr)

Speed (forward/reverse)

Sound level (IEC60335-2-72) – 63 dB A / .029344 uPa

Gradeability transport % (DEG) – 15% (8.53 degrees)

Gradeability working % (DEG) – 9% (5.14 degrees)

Min. turn-around aisle width (cm) – 159.2 (62.7in)

Squeegee width (cm) – 76.7 (30.2in)

Length (cm) – 135.5 (53.3in)

Width (cm) – 76.1 (30.0in)

Height (cm) – 144.1 (56.8in)

Gross weight (gvw) (kg) – 484.4 (1067.9lb)

Max. transport autonomous – 1.055 m/s (2.35 mph)

Max. transport speed – manual Fwd. – 5.0 kph (3.1 mph)

Max transport speed – manual rev. – 2.6 kph (1.62 mph)

Front and rear bumpers – Included

Solution level indicator – Included

Battery level indicator – Included

Squeegee – Included

Track Clean ready – Included

Autonomous operation – Included

Manual operation – Included

Text Assist operator alerts – Included

Digital reports – Included

Software updates – Included

Copycat mode – Included

Fill-in mode – Included

Pause/resume autonomous plan – Included

USB port – Included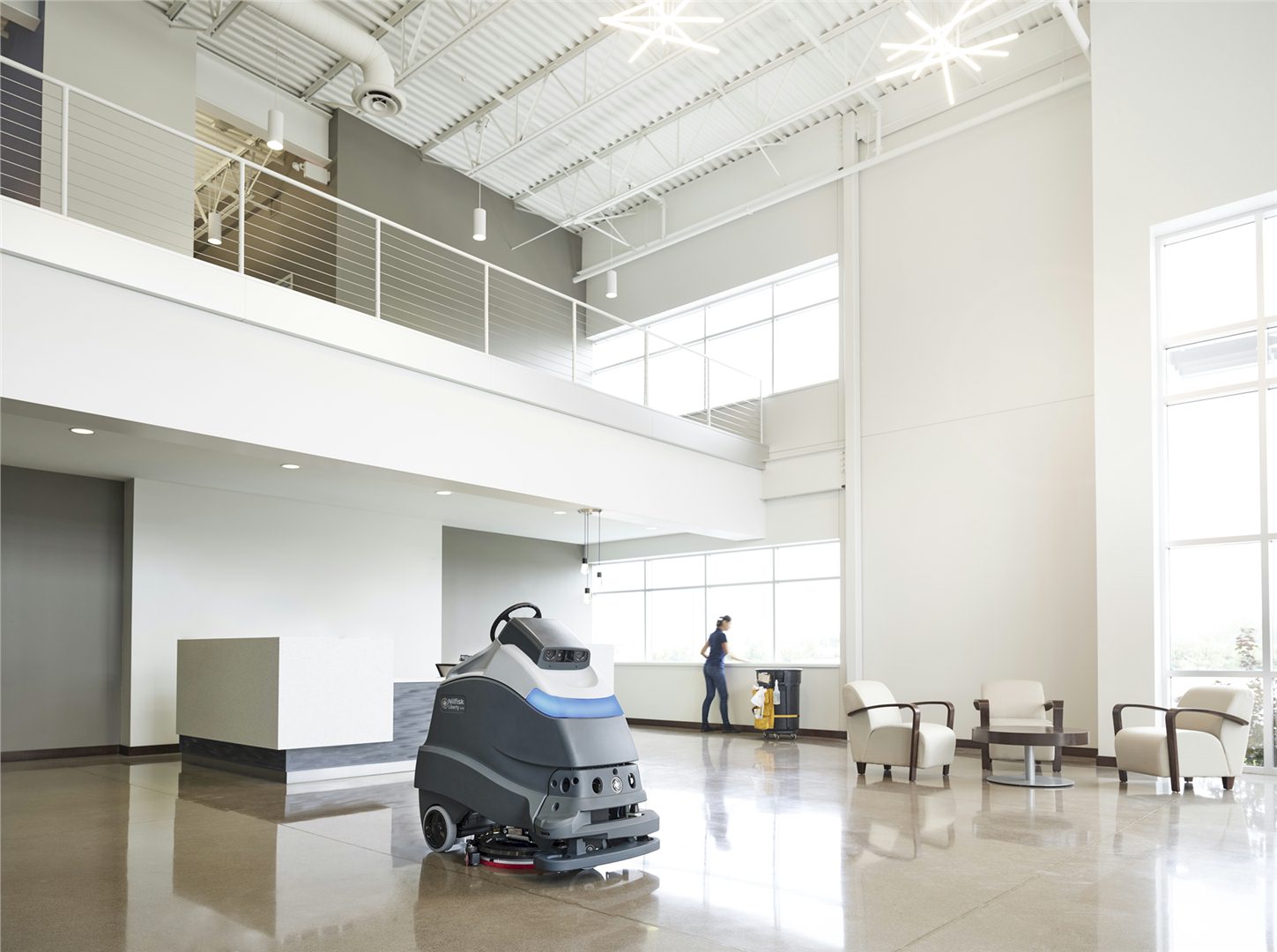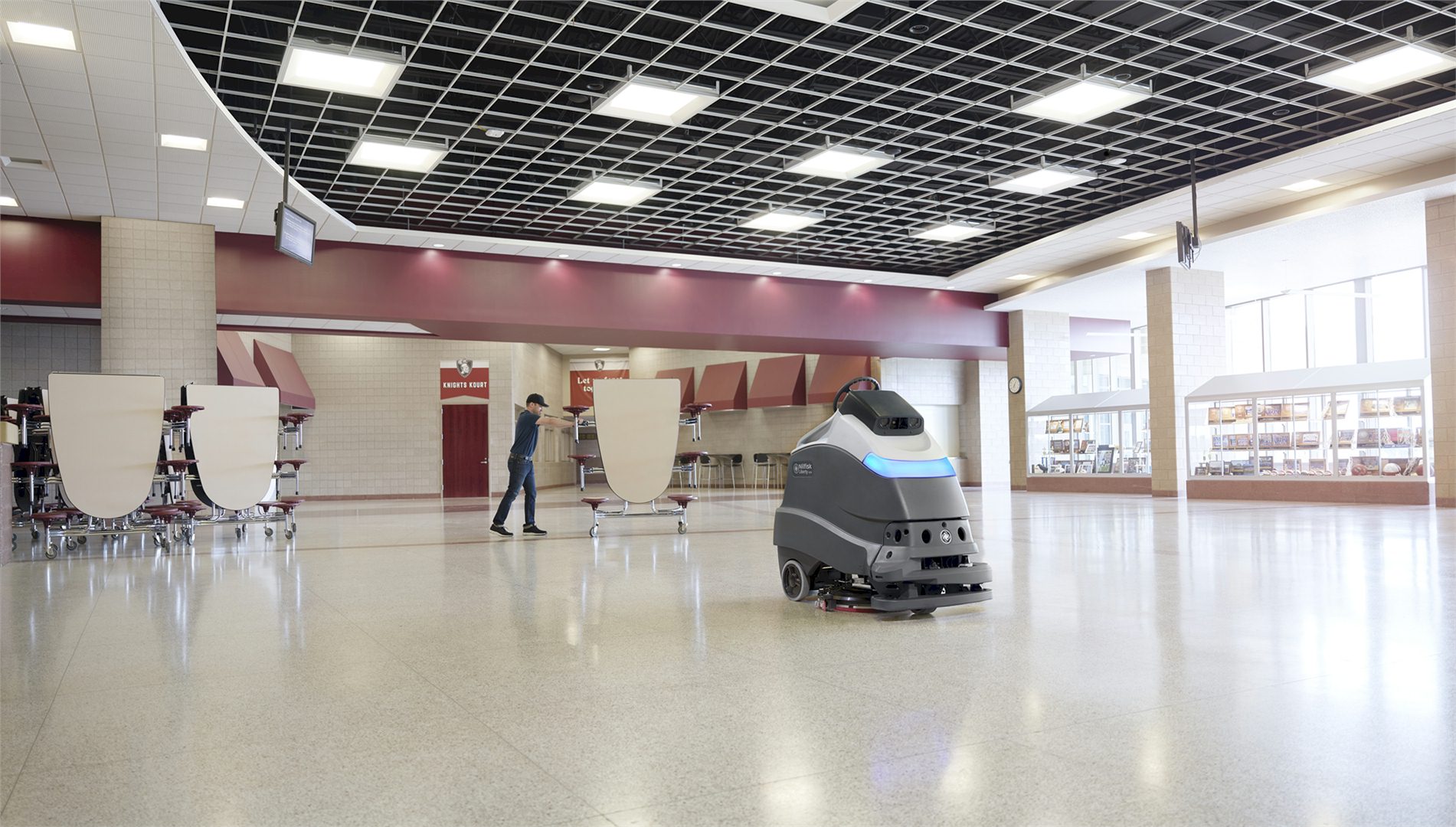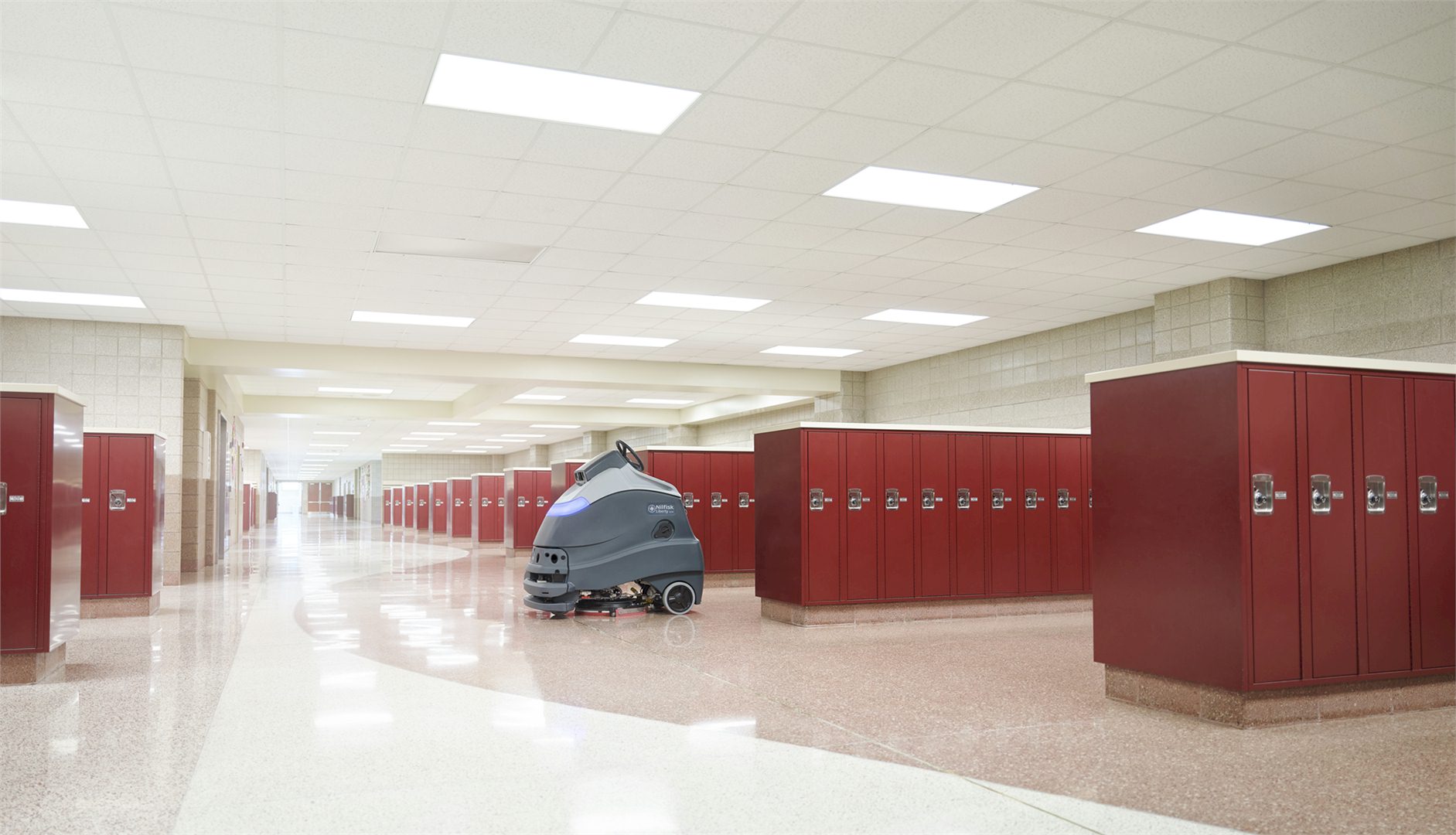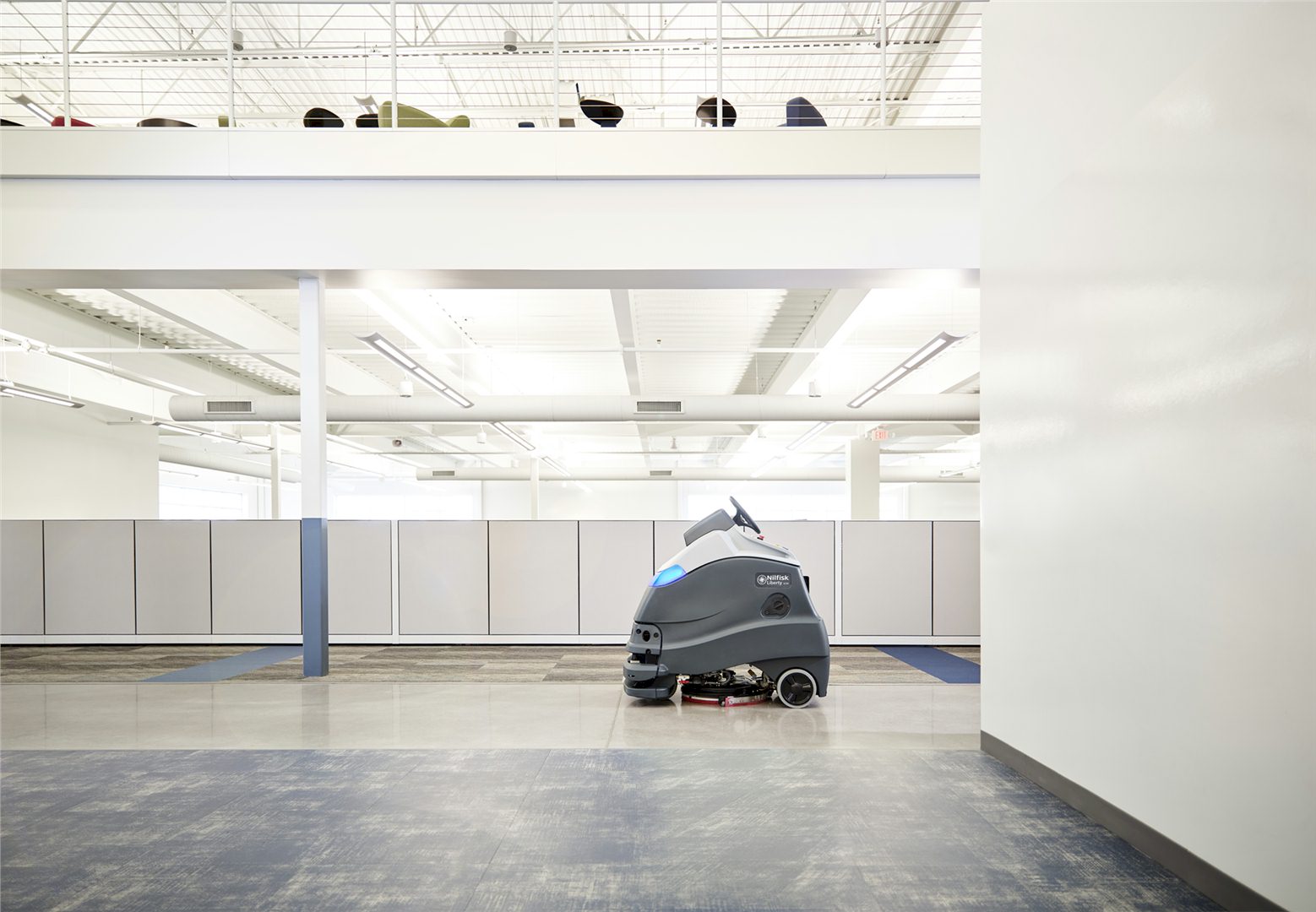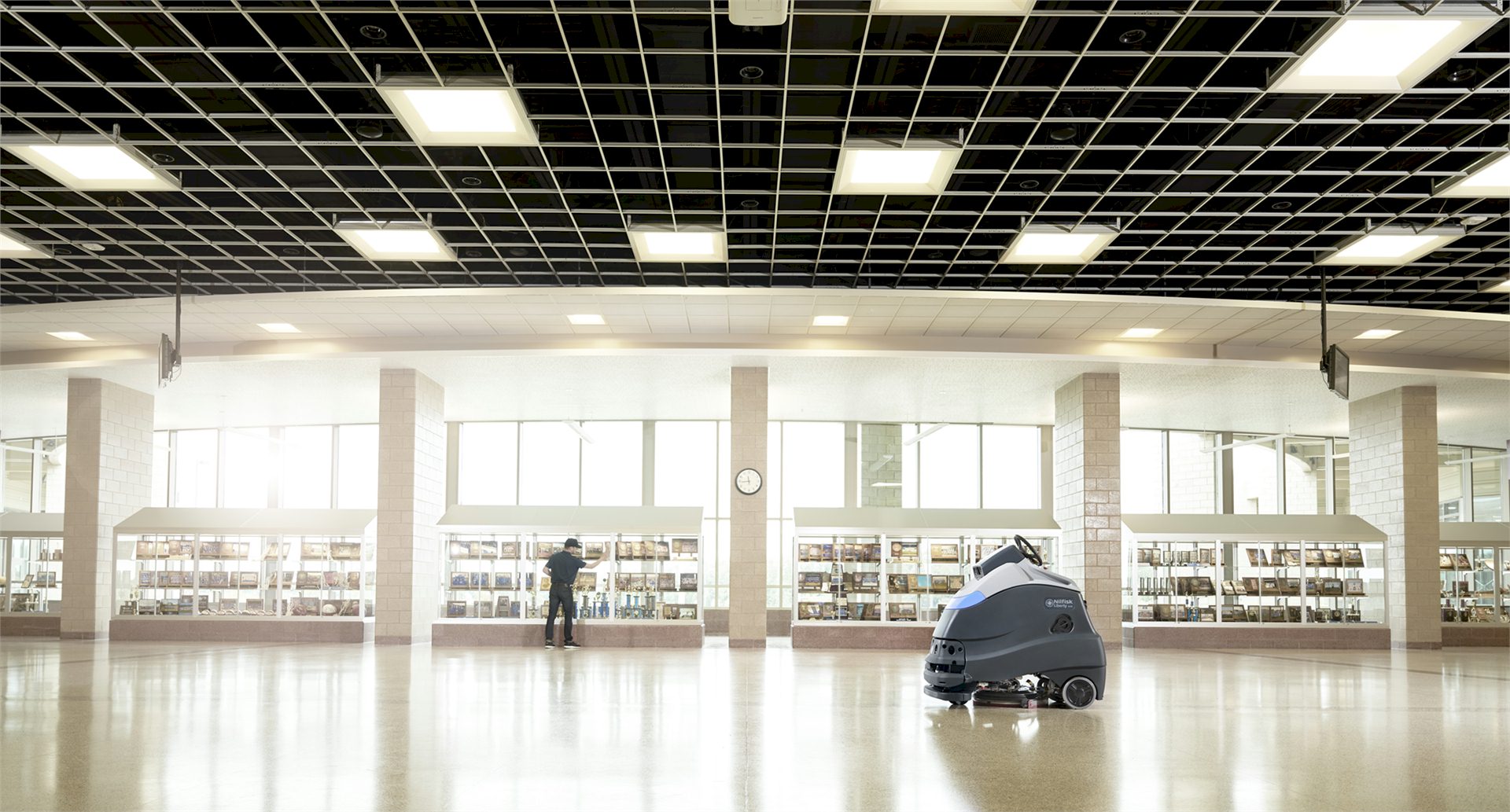 ---
Contact Us about the Liberty SC50
Call our Auckland Office on +64 9 520 20 30, Wellington Office +64 4 234 1020 or use the contact form below:
Like most businesses we're social – you can follow us on: Facebook, Instagram, LinkedIn, Twitter
Follow us and we'll follow you, now that's social.