Carbon Fibre Pole Kits
Our new high-reach carbon fibre pole kits cleaning systems are perfect for use in internal, external and specialist environments such as ATEX, high-voltage areas, and food & drink environments.
Cleaning gutters, downpipes and drains not only removes the potential of water damage but also reduces the risk of fire with the growing concern of bushfire season in our Southland environment.
South Pacific Vacuums are one of New Zealand's leading suppliers of high-powered vacuum cleaning systems. We specialise in revolutionising indoor/outdoor cleaning and hydro excavation to help you work quicker and more efficiently.
Our carbon fibre clean from the ground package offers ease of operation and performance. Lightweight carbon fibre construction and the unique safety clip locking mechanism on our poles, heads and brushes ensure the system does not separate during operation.
With 100% carbon and non-conductive poles, our new heavy-duty gutter cleaning tools have been designed to help operators clean safely and efficiently up to 12m in height from the ground. Best for internal and external cleaning of gutters, pipes and fixtures in homes, factories, warehouses, and commercial buildings.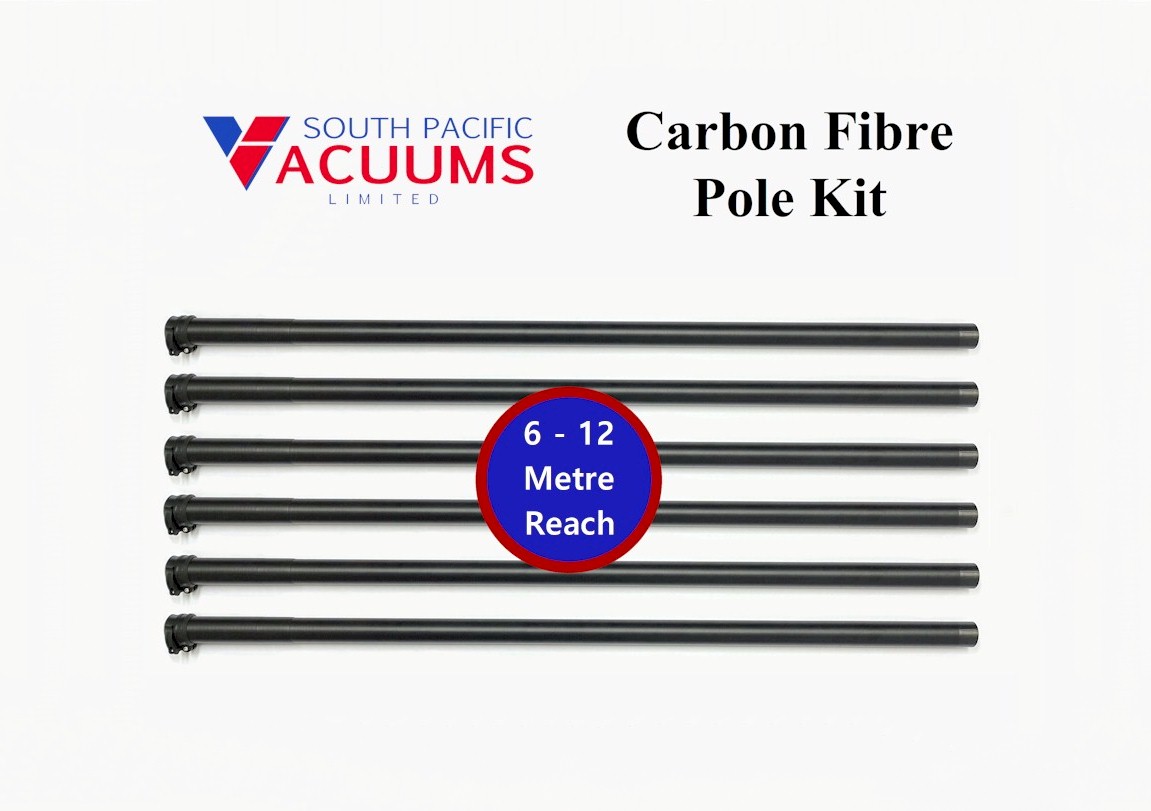 Operator Advantages
Pole Kits provide Stability. Strength. Safety
Thanks to the lightweight carbon fibre technology, your lifting effort is reduced, resulting in less strain on your muscles. Choose from 4, 6, or 8 pole kits, allowing you to reach heights up to 12m from the ground. No need for expensive equipment such as scaffolding, scissor lifts or special ladders to reach those heights! These would add extra costs and may not suitable in those hard to access areas.
The new packages include a dedicated set of industrial-strength tools and heads for cleaning blocked gutters, downpipes, and box-gutters.
Add an optional fully recordable, waterproof camera and separate monitor to your kit to control your cleaning operations from the ground in real-time. With an SD card slot, record video and images to take back to your clients!
Pole Kits – Package Inclusions:
1.5m x 50mm clip together poles
Gooseneck
Aluminium crevice tool
Plastic crevice tool
Rubber cone nozzle
Round brush
Storage bag
Pole Kit sizes available in:
4 Pole set – 6m reach
6 Pole set – 9m reach
8 Pole set – 12m reach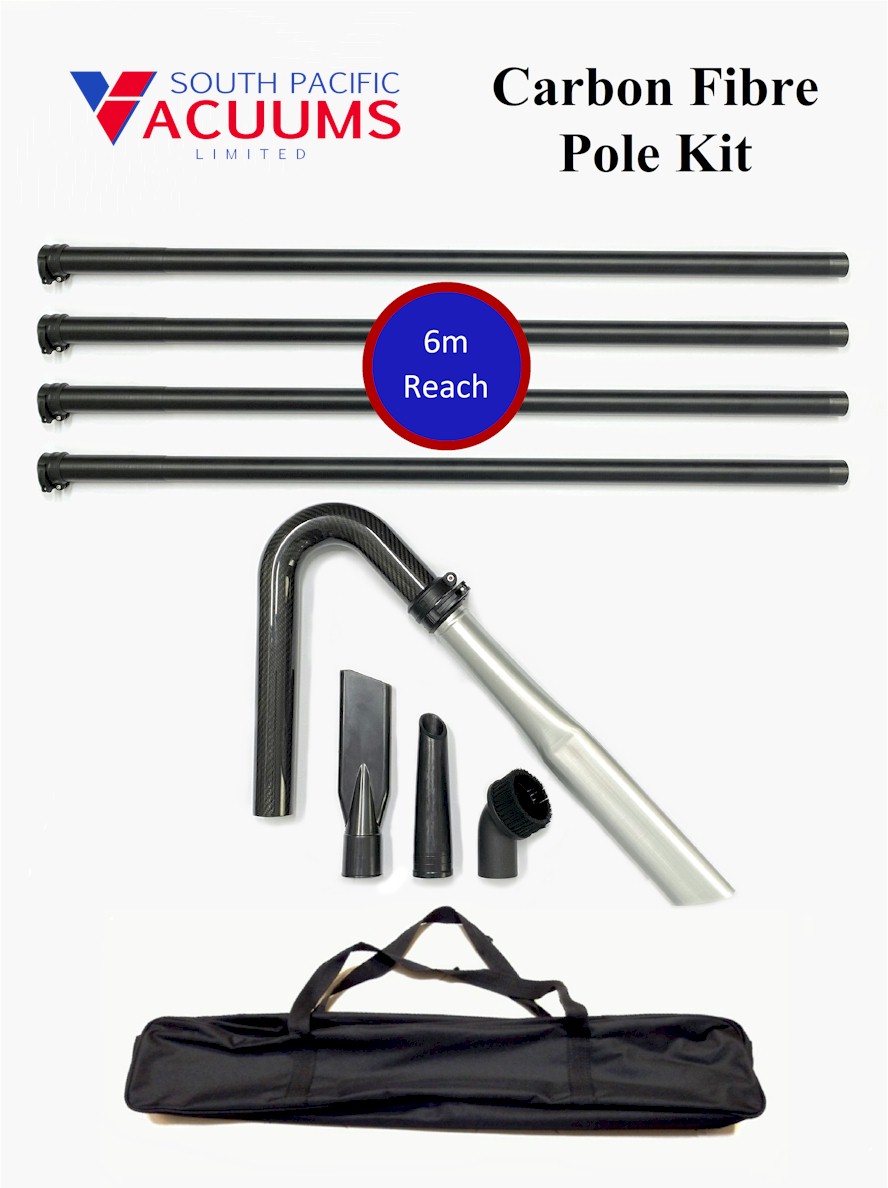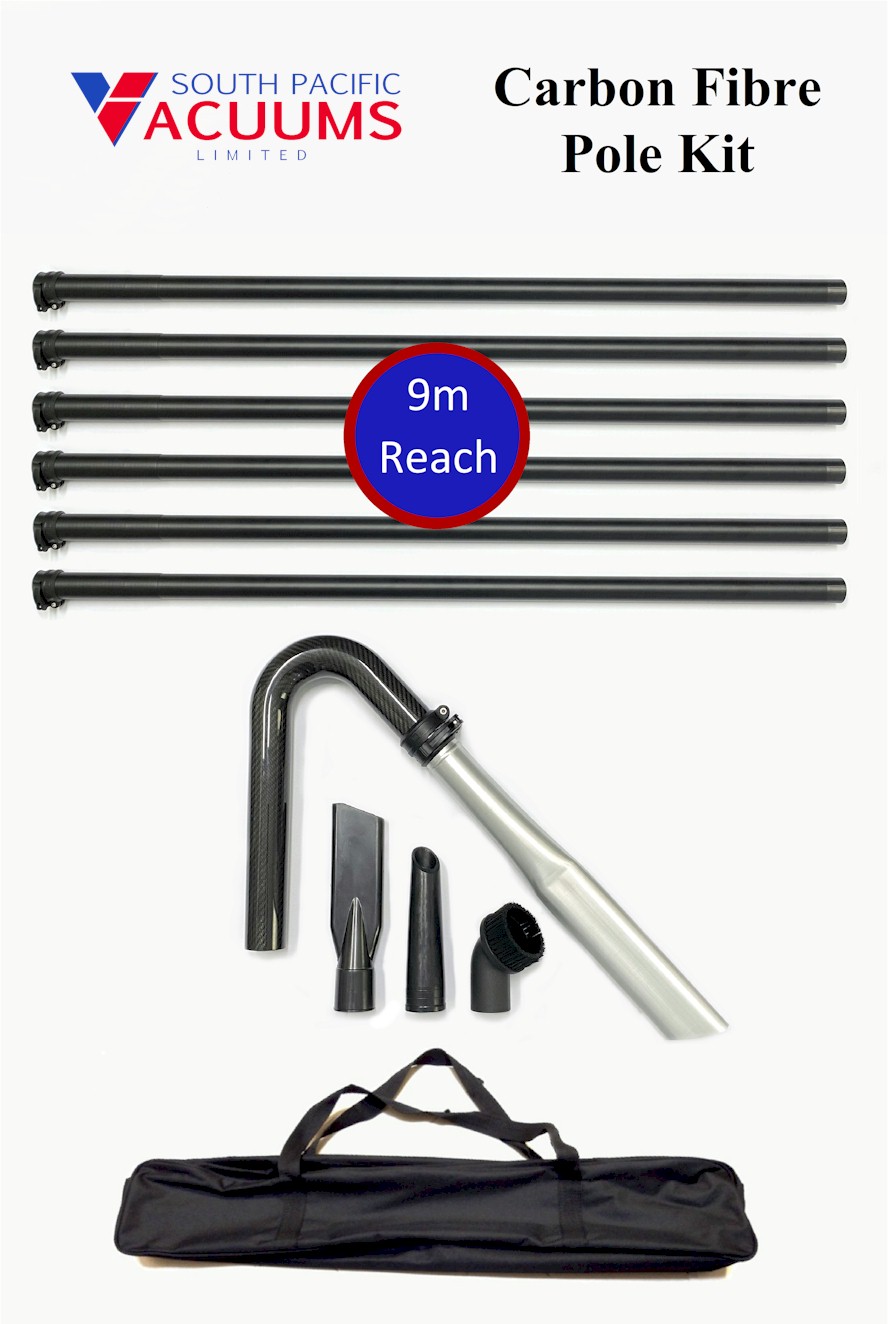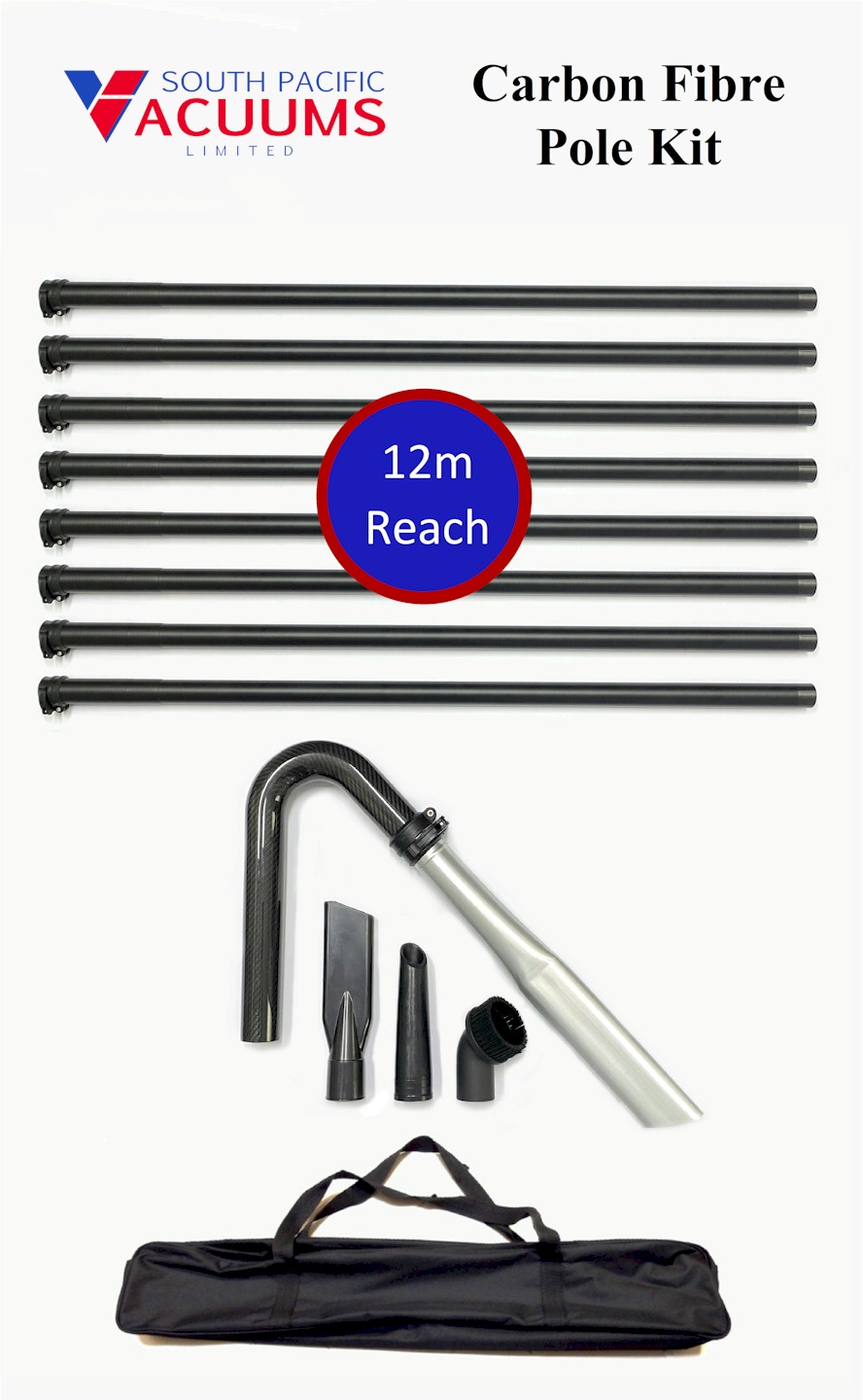 BECOME A GUTTER CLEANING PROFESSIONAL TODAY WITH THE RIGHT EQUIPMENT
We have the toughest range of industrial vacuum cleaners from vacuums for dust control in workplaces to the best industrial vacuum cleaners in New Zealand and HEPA filter vacuum cleaners to name a few. Don't hesitate to contact our team on +64 9 520 20 30 or +64 4 234 1020, or use our contact form here to send a message with your specific needs.
---
Contact Us about this Product/Range
Call our Auckland Office on +64 9 520 20 30, Wellington Office +64 4 234 1020 or use the contact form below:
Like most businesses we're social – you can follow us on Facebook, Instagram, LinkedIn, Twitter
Follow us and we'll follow you, now that's social.