Microfibre Cloths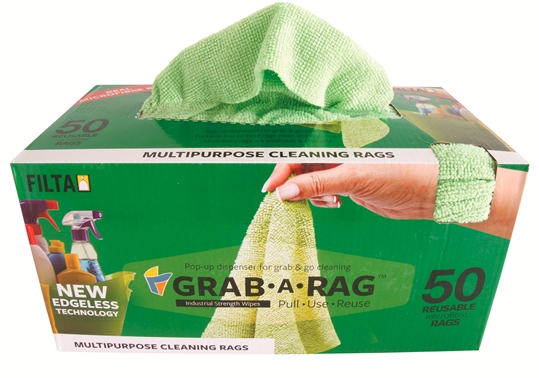 The Multi-use 'Grab a Rag' Microfibre Cloths/Cleaning Rags are the ideal cleaning solution for all your cleaning needs.
Janitorial, Hospitality, Car, Boat, Office, Garage, Commercial Workplace. You will fall in love with these cleaning cloths and they come in pre-packaged dispenser boxes to make your cleaning experience a convenient one!
Perfect for cleaning up spills and wiping down surfaces. Use them around the home or in your commercial cleaning business. These will compliment your existing tools and make the work load easier and if you need another, just Grab A Rag!
Big cleaning jobs, little cleaning jobs, really dirty cleaning jobs, these Microfibre cloths are so handy. Our clients can't get enough of them!
Prepacked 50 Piece Dispenser Box System for a Convenient Cleaning Experience
Made with Edgeless Technology – it's so easy
Machine Washable and Reusable (time and time again usage) – very cost-effective
Used wet or dry, with or without cleaning chemicals, the choice is yours
Made with super absorbent Terry Microfibre
Grab a Rag is available in Blue and Green 30 x30 cm
They're in stock now – order today!
We also have larger Microfirbe Cloths, 40cm x 40cm in packs of 10. Colour coded, 3x blue, 3x green, 2x red and 2x yellow.
Click here to request more information and pricing.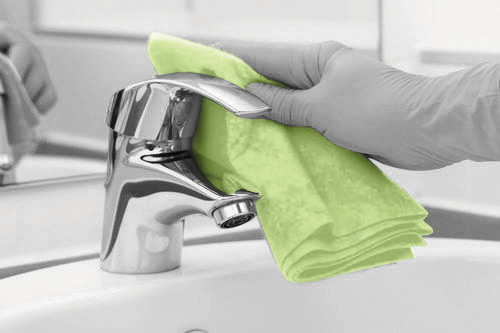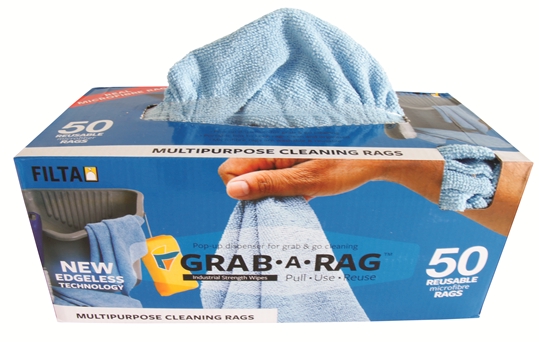 ---
Contact Us about ordering some Microfibre Cloths
Call our Auckland Office on +64 9 520 20 30, Wellington Office +64 4 234 1020 or use the contact form below:
Like most businesses we're social – you can follow us on: Facebook, Instagram, LinkedIn, Twitter
Follow us and we'll follow you, now that's social.