Reduce Allergens
Allergy sufferers need to be extra careful and keep their environment spotlessly clean to Reduce Allergens.
The presence of pollen, animal hair, pet dander, dust mites present on carpets, beds, sofas are some of the common triggers of allergies.
The traditional methods of cleaning and dusting don't reduce allergens efffectively, thereby exposing you to the dangers of allergies and other health problems. An easy and effective way to deal with allergies is to use a vacuum cleaner. However, not all vacuum cleaners can reduce the allergens present in a room. In such a situation, a HEPA vacuum cleaner can be of great help in keeping the allergens at bay. So, in this blog, we discuss how a vacuum cleaner can effectively reduce allergens and keep you safe.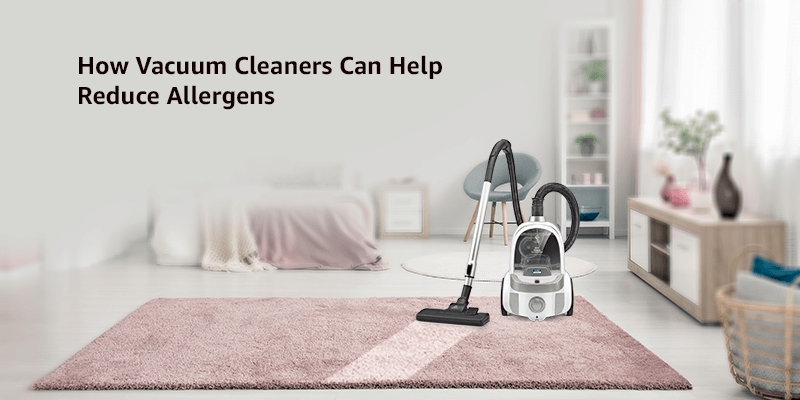 Reduce Allergens with a HEPA Vacuum Cleaner
High-Efficiency Particle Arresting (HEPA) vacuum cleaners are made of fiber-mesh that has been randomly laid out without following any specific pattern. The fibers of HEPA filters are made of glass, synthetic or cellulose layers. The design of the HEPA filters makes it easy for the vacuum cleaner to trap microscopic particles such as pollen, animal dander, dust mites. This is the reason why a HEPA vacuum cleaner can effectively remove different kinds of allergens from different surfaces.
Vacuum cleaners without HEPA filters are not very effective in eliminating fine dust particles. The allergens become airborne again as the filters are not efficient enough to catch and hold the tiny allergens. Considering the benefits, HEPA vacuum cleaners are used in healthcare, pharmaceutical, and automotive industries.
How To Choose a HEPA Vacuum Cleaner?
HEPA vacuum cleaners are also known as allergy-friendly vacuum cleaners. However, there are certain important factors that you need to check to find the right HEPA vacuum cleaner. Read on.
High Suction Power
A HEPA vacuum cleaner with powerful suction force helps in removing allergy-causing dust and dirt from your home. The more the suction power of a vacuum cleaner the better performance you can expect. Look for a vacuum cleaner with more suction power so that it picks up more dust and allergens from the carpet.
Bag or Bagless
The next important factor that you need to check is whether it is a bagged or bagless vacuum cleaner. Bagless vacuum cleaner has the tendency of throwing back allergens into the air. In addition, bagless vacuum cleaners don't need to be emptied frequently, which is another added advantage.
Technology Used
When choosing a vacuum cleaner, make sure you check the technology used in the appliance. The vacuum cleaners from South Pacific Vacuums use cyclonic technology with a high-efficiency motor with strong suction force. The cyclonic technology ensures equal distribution of suction for flawless cleaning.
Last Few Words to Help Reduce Allergens
Keeping allergies and breathing problems in check needs a lot of efforts and proper cleaning. Using the right appliances ensure that the allergens from your home are removed effectively. However, make sure you choose a vacuum cleaner with a HEPA filter to keep the allergens in check. South Pacific Vacuums provides a range of vacuum cleaners, which effectively remove allergens and keep your workplace or home spotlessly clean. The Nilfisk VP300 HEPA Commercial Vacuum Cleaner is ideal.
---
Nilfisk VP300 HEPA Commercial Vacuum Cleaner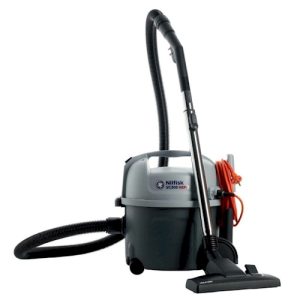 The Nilfisk VP300 commercial vacuums series is a basic, well-built and durable machine that can be relied upon to do the job day in and day out. It is ideal for cleaning offices, hotel rooms, retails outlets and similar light to medium duty applications.
The Nilfisk VP300 series has a top rated filtration level with a H13 HEPA exhaust filter as standard on all variants. This helps maintain a high quality of air within the cleaning environment.
To ensure the machine will fit your exact cleaning application, the VP300 is available in different variants and configurations.
For energy efficient cleaning our VP300 eco variant provides a great cleaning performance and a very low sound level.
Click here to request more information and pricing.