Up-Date Your Broom
Floor sweepers by Haaga allow for fast efficient cleaning of your working environment. Unlike sweeping with a broom the right floor sweeper will collect fine dusts and contain them keeping in the waste bin on board.
HAAGA Sweeping Systems LLC, which is situated in Germany, about 20 km southeast from Stuttgart, is a global company that has been one of the pioneers in its field for well over 40 years. HAAGA's main expertise is the development of modern and high-power sweeping machines. These products are developed and manufactured with firm conviction exclusively in Germany in order to ensure their top quality. They place a high value on environmentally – friendly and CO2 – neutral production.
Floor Sweepers – Specifications
Haaga sweepers are equipped with two special filters. The air containing dust is cleaned within the machine and returned to the sweeping cycle. Thus, the operator does not need to stand in a cloud of dust.
55cm – 97cm – Cleaning Width
1600m2 – 4100m3 – Recommended Sweeping Performance
Twin Front Brushes Operate In Opposite Direction
Rear Brush Roller – Collecting Finer Particles
4 Years Warranty On Brushes
2 Years Warranty On Other Parts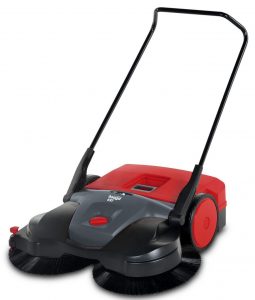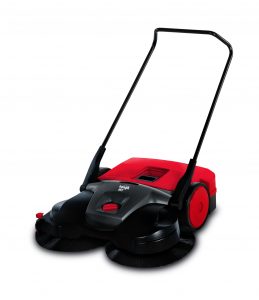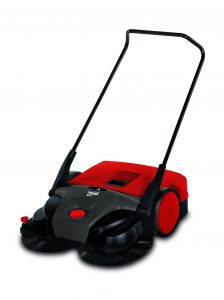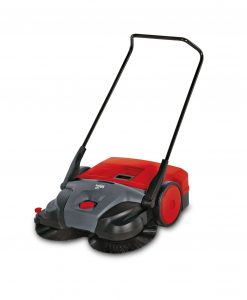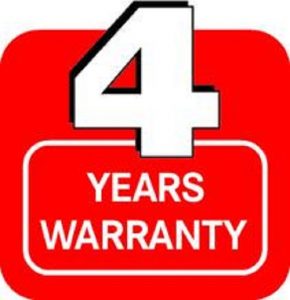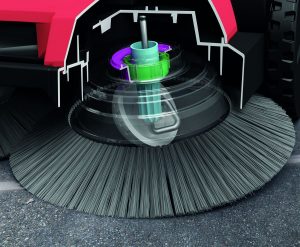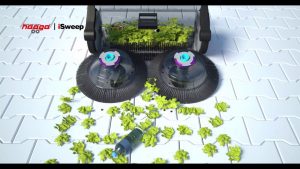 Engineered To Last
5 Models To Choose From
3 Manual Push Sweepers
2 Battery Options
Adjustable Height – Handle
Contact us today to find out more information on these floor sweepers.
Like most businesses we're social – you can follow us on: Facebook, Instagram, LinkedIn, Twitter
Follow us and we'll follow you, now that's social.